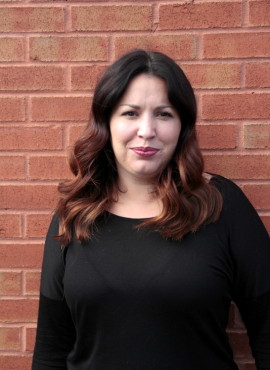 Ann-Marie

Goupil
Hairdresser & Owner
Since she graduated from L'Académie de coiffure Gandini in 2001, Ann-Marie made top 20 in several prestigious competitions including " L'ABA de montréal " and the " L'Oréal Coulor Trophy " for women. In 2012 and 2013 she finished semi finalist at " Contessa " in the " coloriste canadienne " category. She also acquired experience on the television as she worked for " TQS " in 2008-2009.  Full of knowledge, Ann-Marie joined the " Biosthétique " team as a trainer in 2011 to pass along what she had learnt during all those years.
Eccentric, unique and open minded, she has developed a loyal clientele over the last ten years. Her great listening skills and her talents, have made  Ann-Marie a hairstylist you won't be able to live without !
Astrological Sign: Pisces
Kathleen

Landry
Hairdresser & Owner
A 2005 graduate from " L'académie de coiffure professionnelle Pierre-Dupuy ", Kathleen actively seeks out new trends. Therefore, you will see her in every hair show and competition to get as much information as she can get. Being the owner of the salon, she's devoted and attentive to her employees and her customers.
No matter the length or the color you desire, Kathleen will bring out the best in your hair. She reached top 20 in the " L'Oréal Colour Trophy " contest among the best hairstylists for women. Her energetic and easy go to personality  will definitely charm you !
Astrological Sign: Pisces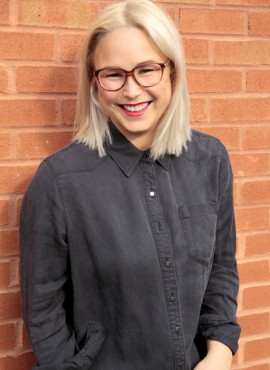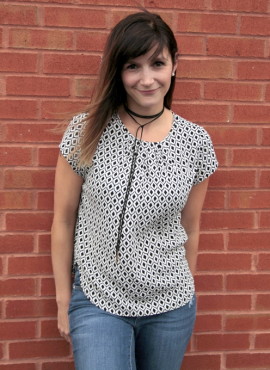 Also graduated from " L'école de coiffure professionelle Pierre-Dupuy  " in 2005, Annie is constantly improving her skills. She took many specialized courses, for cuts and color, including at " L'académie L'Oréal de New York " . She is still continuing her formation.
She took first place in the " Hairapalooza 2 " women's category in 2008 and also won first place in the nationwide " L'Oreal Colour Trophy " contest for men in 2010. Two years later, Annie finished semi finalist in the " Multi-Culturelle " category in the " Contessa " contest.
Behind Annie's unassuming looks hides a vivacious and surprising individual !
Astrological Sign: Taurus
Pete

Goupil
Hairdresser & Sex Symbol
He is the only man on board, specializing in men's avant-garde, retro and classic cuts. He graduated from " L'académie de coiffure Gandini " in 2006. He has since participated in several training sessions and professional competitions.
Pete made the finals in the prestigious " L'Oréal Colour Trophy " men's division and since then he keeps accumulating success in many different renowned contests. Notably, he reached finalist two years in a row, 2012-2013, in " Contessa " contest in both " men's cuts "  and " Éditorial " category.
Over the past few years, we can say that Pete noticed an explosive growth. He became " All Star American Crew " and shared his talent and knowledge with many professionals across Canada. In addition, the prestigious Wahl company has been proudly sponsoring Pete since February 2014.
His motivation, eccentricity and perfectionism will rock you hair by hair.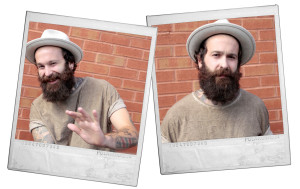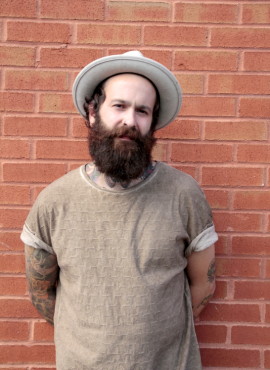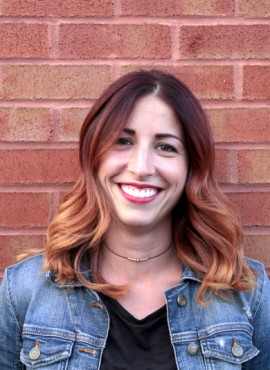 We can say that Zoé has varied career spans.  She first graduate in publicity and from a specialized course in jewelry. She then opened her own company in that field.  After many years, she discovered a new passion : Hair styling !!!! After graduating from " L'académie de coiffure Renée Duval "  she became one of the Espace C's members.
Zoé's dynamique side and her contagious smile makes her an endearing person.  In love with color, she is careful, she is a perfectionist, those are the reasons why her costumers ask for her again and again !
Astrological Sign: Aquarius
Favorite Sport: Karaoke
Lyndia

Vermette (Lily)
Hairdresser
Graduated from " L'école de coiffure Pierre-Dupuy " Lyndia always had a taste for fashion and the art field. Her creativity and her passion is transmitted to her clientele. She is on top of the latest trends.
Sometimes shy but she surely can make us laugh with her own sense of humor ! Versatile, Lily has talent for cuts, colors, up dos, she is just gifted !!!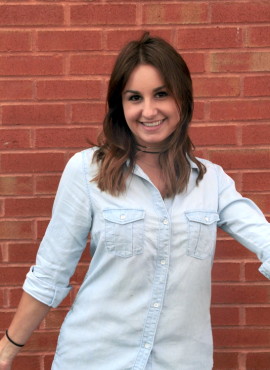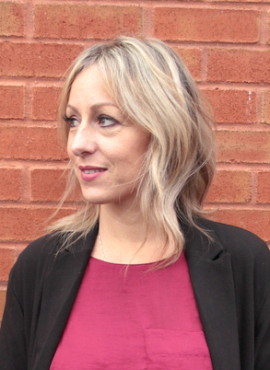 Avec 30 ans d'expérience dans les ciseaux, elle saura vous charmer par sa délicatesse! Étant diplômée du centre professionnel de Rochebelle (Québec), c'est après une quinzaine d'années de métier qu'elle décida d'ouvrir son salon à Montréal qu'elle tiendra pendant 10 ans. Passionnée par la formation et voulant toujours être à l'affut des dernières tendances et techniques, Sonia a suivi et suit toujours plusieurs formations. Toujours souriante et à l'écoute des besoins de ses clients, vous l'adopterez à coup sur!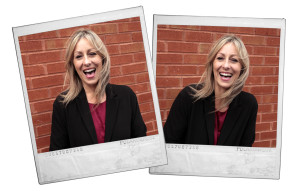 Laurence

Bernard
Coiffeuse
Laurence a terminé son cours de coiffure à l'école professionnelle Pierre-Dupuy en 2013. En plus de son diplôme, elle obtiendra aussi le prix de la Gouverneure Générale pour s'être démarquée tout au long de ses études. Une vraie passionnée de son métier, elle aime autant la coloration que le stylisme.  En plus de travailler en salon, Laurence travaille à l'occasion en tant qu'Artiste-Formatrice pour des congrès de coiffure destinés à l'éducation. Très attentionnée à sa clientèle, elle saura vous mettre en confiance tout au long de votre expérience. Vous aurez un moment agréable assuré.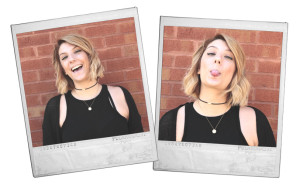 Signe Astrologie: Balance ascendant mère Thérésa
À ne pas faire: Commencer à lui parler de films... elle n'arrêtera JAMAIS!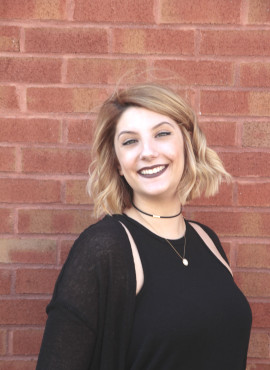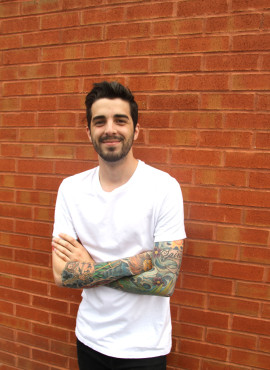 Benjamin

Tremblay
Coiffeur
C'est en 2014 que Benjamin a complété son cours de coiffure. Dès le début de ses études, il se rend vite compte que c'est la coiffure pour homme qui l'intéresse. C'est en suivant une formation avec Pete Goupil qu'il décida de se perfectionner dans le barbering. Il se joint à l'équipe du Salon Espace C en tant que coéquipier de Pete au Tiny Barber Shop.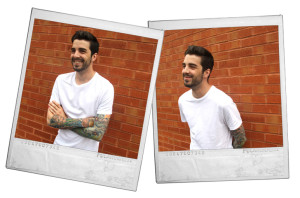 Signe astrologique: Cancer ascendant Geek
Passion: Est plus fasciné par les supers héros que les enfants le sont!